Top 8 Cameras San Diego Video Camera Crews swear By
In San Diego, California there are several great cameras that our San Diego video camera crews can't work without. Whether we're filming near the Balboa Park or shooting b-roll at the USS Midway Museum, these cameras along with the best lens kit and operator are going to make a difference in your project.
We have compiled a list of the 8 awesome cameras used by the top San Diego video camera crews. From HD 1080p to 4k, our talented team of DP's and cinematographers know which tools are best for the job and what allows our San Diego camera ops complete control of their job. In turn, they can provide our clients with the best video product imaginable. Here are our top picks:
This may be the smallest camcorder you'll ever see a professional use. It's compact size is one reason why we love it, but we also like how it has a great EVF setup, excellent eyepiece viewfinder, and fabulous zoom functionality. The kick that this baby gives and the way it is so easy to carry makes it one of our all-time favorites.
For low-light conditions, there isn't a camera that we trust so much as the Sony A7S. We love the great pixel technology by Sony and the comfortable ergonomic design makes it easy for us to control. While it's not the best at filming subjects in motion, we love being able to use this for individual shoots at night.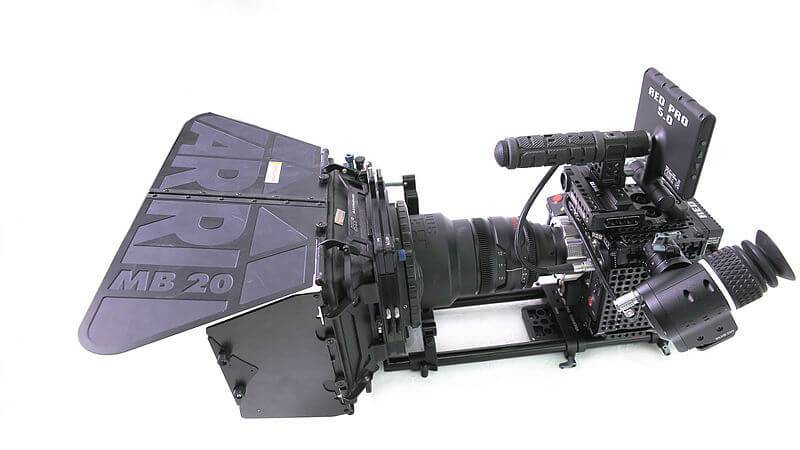 Red Dragon is a beast in the way that it can record in 6k, which is something that is not often found in many affordable cameras. We love that it also has 16+ stops of dynamic range, which is yet another highly attractive feature on the Red Dragon. While it is a large camera, the fact that it's so lightweight allows us to maneuver easily and effortlessly.
It isn't the most beautiful piece of equipment but we aren't all about looks with our gear. The menu operation allows for all kinds of customizing, which we appreciate. We also like the slow-motion feature which is great for providing your audience with a unique perspective.
A great camera with high sensitivity and low noise, it's no wonder that this camera has been a favorite both for our San Diego video camera crews, as well as big-name production companies. It's high price is worth it due to the fact that with this beauty, we get the perfect pristine images that our clients are looking for.
The Canon C300 is a breeze to work with, thanks to its ergonomic design that makes it easy to hold. We like how lightweight it is use as well, so we don't have to worry about using a mount. This camera is also easy to customize and program, so we can always have our favorite settings ready to go for any project.
You don't have to worry about rolling shutter problems with a global shutter, which is one big reason why Black Magic has our hearts. It's global shutter is a dream come true, allowing us to capture clear, stable images. While the camera is a bit heavy, it's compatible with a couple of popular mounts. Affordable and reliable, it's a staple in our collection of equipment.
Our San Diego video camera crews are pretty sweet on this beauty. Because it is both easy to customize, as well as offers great AF options, it makes us easy to do our job and do it well. We also love the great ISO performance which allows for relatively clear images, making it one of our top picks for simpler shoots.