5 Innovative Ways to Market Your Private School
Private schools are a growing industry as more parents and students seek education that is tailored to their individual needs and long term career goals. However, growing interest in private education makes this industry also highly competitive. Private schools that keep classrooms full and appropriately staffed recognize the importance of private school marketing strategies.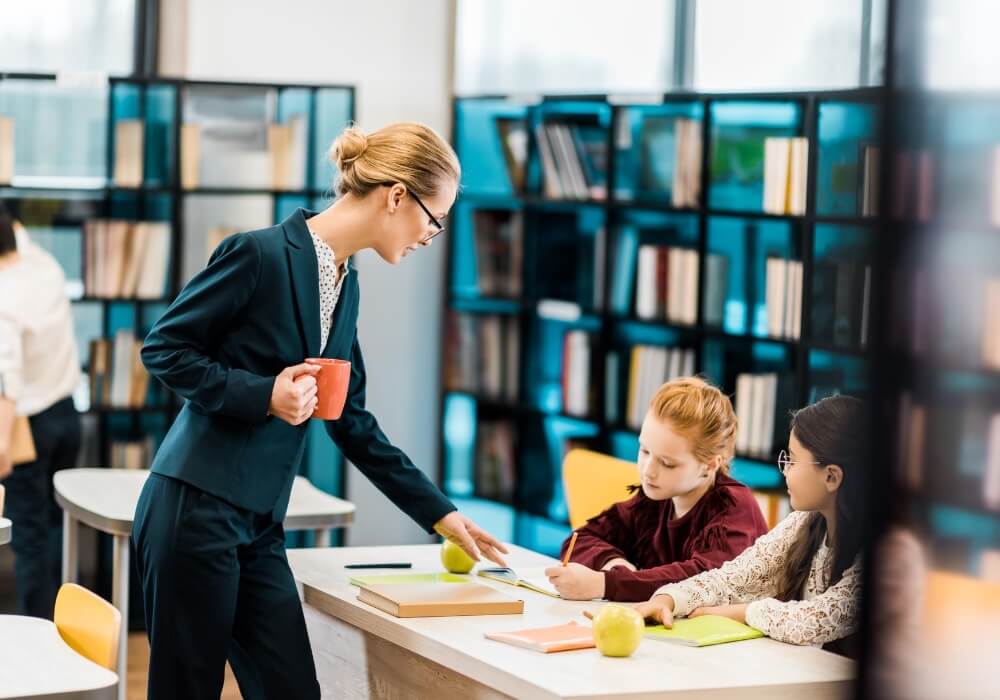 Strategies that include a mix of private school videos, social media promotion, live streaming and networking to help the community come to recognize their educational programs as the best in the area. These 5 innovating ways to market your private school will help you get started.
#1 Use Social Media to Win Student Interest
Social media marketing for private schools represents an excellent opportunity to reach students and parents that may have interest in the educational programs and services that you provide.
In addition to posting pictures and status updates on Facebook, Twitter, Linkedin and Instagram, private schools benefit from including private school videos such as campus tours, student testimonials and student spotlights on social media.
#2 Live Stream Campus Events
Reach Millennials and Generation Z the way they want to be reached–with live stream video content that helps them to connect with your private school programs and events in real time.
Live stream services for private schools range from the occasional streaming of campus special events to the weekly streaming of major sports games and campus programs. Many campuses are turning to live stream to host daily information sessions as well as courses and classroom programs.
#3 Local Networking for Private Schools
Joining local community groups such as your local Chamber of Commerce or other networking programs in the area represents an additional opportunity for private schools to generate response and exposure for their educational programs and services.
Registering with the local Chamber of Commerce allows you to find out what kinds of additional events will take place locally in your area and may be of benefit to the exposure and marketing of your private school.
Boost Your Programs
Private school marketing strategies that include involvement with local networks and various nationally or semi-national networks will help you to boost credibility for your programs and meet others that have shared interests in educational services or similar needs.
As you seek opportunities to network your private school keep in mind that sometimes who you know plays a major role in the ability for you to grow your educational programs and generate additional student leads to fill classrooms.
Consider joining:
#4 Use Animated Explainer Videos to Simplify Admissions
Sometimes parents or students avoid even attempting to get into a private school setting because they are unaware of the programs available or the assistance options that can be used to help them pay for or otherwise be a part of the private school organization.
Animated explainer videos for private schools represent an opportunity for you to simplify the private school admissions process or other complex processes that may be preventing students or parents from getting involved.
We tend to avoid things that we don't understand, therefore simplifying any complex processes relative to your school can be a great way to maximize leads and reach those who otherwise may have been afraid to apply.
For Complex Topics As Well
Private school marketing with animated explainer videos does not end with simplifying the admissions process. Consider the use of animated explainer videos for various other complex topics.
Topics such as animated explainer videos that represent each of the major educational programs offered on campus, animated representations of campus safety, or even to help students better prepare for life on campus. Several options exist if you get creative with the private school marketing process.
#5 Compete with Professional Corporate Video
Corporate video production for private schools allows you to face other area schools with a competitive advantage. Did you know that 80% of consumers will more closely consider a particular school or program if they see a video about it first?
If you're not using video content to market and promote your private school you're likely missing out on a significant number of potential leads.
Consider the following forms of corporate video production to help you generate additional exposure and interest in your private education programs:
Educator profiles that show the value of the educators that are there for students.
Student testimonials that share the satisfaction of past students and their educational success.
Case study videos that showcase how various students have benefited from the private education offered at your school.
Volunteer activity videos that represent student involvement within the community.
Endless Possibilities
These 5 innovative ways to market your private school represent just a fraction of the potential opportunities that are available for you to successfully generate more student leads and fill your classrooms.
Ready to get started with private school videos that you can use on social media, your website and in your email marketing? Give Beverly Boy Productions a call. We can't wait to help you!