Choosing the Right Bristol County, MA Video Production Services in 2021
If you are in need of a dependable Bristol County, MA video services, this article will enlighten you on the most crucial factors. Bristol County, MA video production is more than just a trend. There are more that 500 million hours consumed on YouTube daily, with an average person spending at least an hour per week watching videos on social media.
An estimated 85% of American internet users watch online video content daily. This makes the idea of video for marketing and branding very important. Picking the correct Bristol and branding. Picking the correct Bristol County video production services in 2021 is a must!
Get a Bristol County, MA video quote here!
Bristol County, MA businesses need professional video production services so that they can increase their potential. This enables them stand out in a popular industry where millions of videos are uploaded on YouTube on a daily basis.
What do you need to do to stand out? An experienced video production agency in Bristol can help your Massachusetts business to increase ROI, get new clients and establish a strong online presence.
Beverly Boy is specialized in delivering professional video production services for local businesses and brands in South Massachusetts. Contact us at 888-462-7808 to learn more about Bristol County, MA video production services and the years of experience our team has.
Bristol County, MA is A Great Place to Film
Bristol County, MA is home to various captivating sites including the Lizzie Borden Bed and Breakfast Museum. Furthermore, there are a lot of options when it comes to filming sites. The Battleship Cove is just a few miles away, creating an outstanding environment. You can also consider filming at one of the numerous historical buildings and landmarks located throughout the county including the Horseneck Beach State Reservation.
Proudly servicing the entire South Massachusetts area including Taunton, Fall River, Attleboro and Rehoboth.
Video Production Costs in Bristol
Video production costs in Bristol match with those in other areas of Massachusetts or other big counties. The price depends on the experience of the production crew or on the needs of your film project. Day rates vary from around $250 per camera crew member depending on the individual's expectations.
Typical
Bristol County, MA Production Crew Rates
Can Include:
Video Rendering – up to $76 per hour
Cameraman – $55 – $410 per hour
Narrator – >$410 per hour
Script Writer – approx: $152 per hour
Editor – $50 – $185 per hour
Studio Shooting – up to $410 per hour
Film Director – approx: $255 per hour
B-Roll – expect to pay a percentage between 10 and 50% of your total cost
Audio Files – up to $1000
Miscellaneous Fees – can cost very little up to 1000s extra
Bristol County, MA video production services and individual costs can vary significantly from one to another. The important thing to consider here is hire a crew with the necessary experience required to fulfill your video project.
Live Streaming in Bristol is the "New Norm"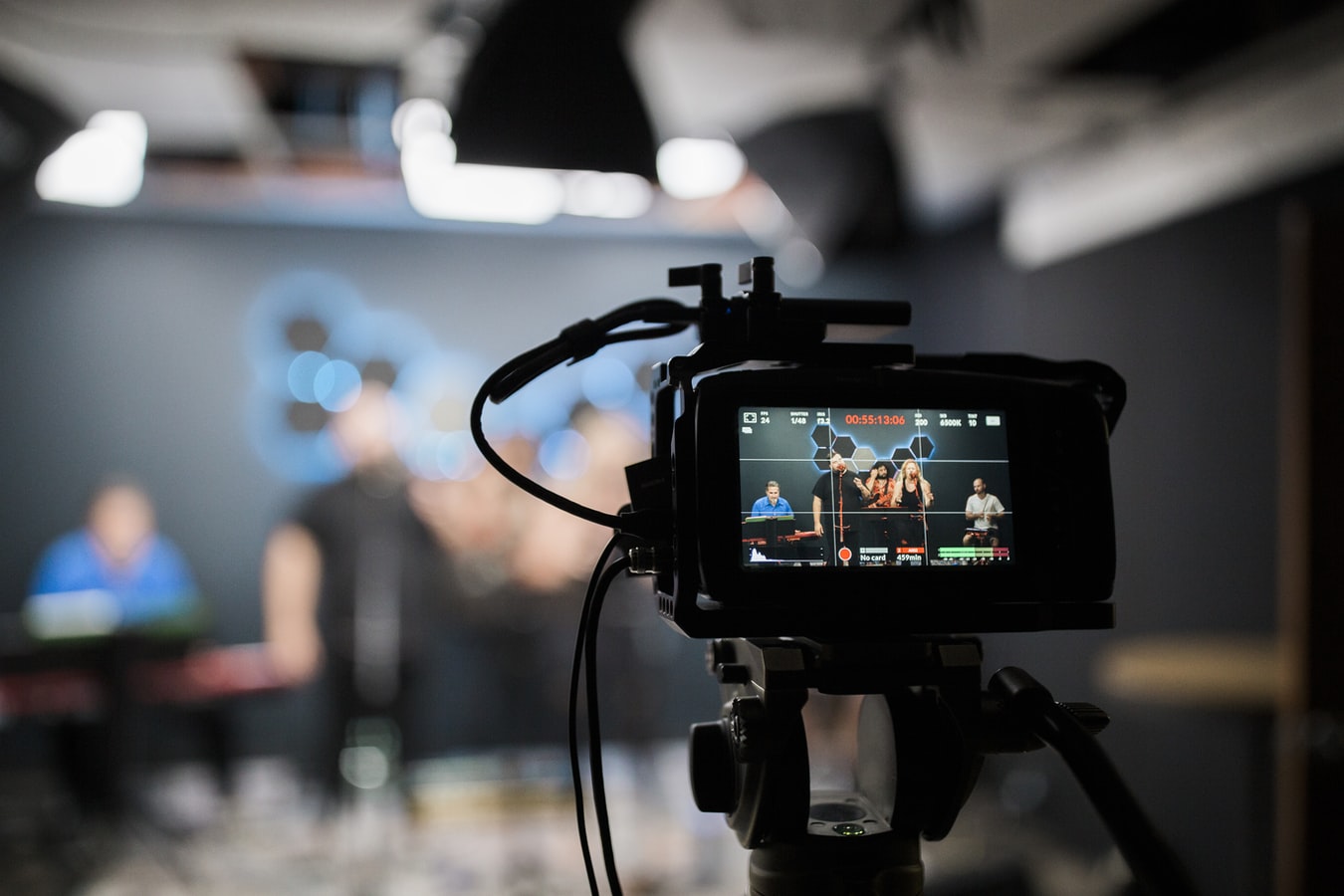 Many of Bristol business owners have found themselves experiencing the "new norm" since COVID-19 and related lockdowns happened throughout Massachusetts and the entire country in 2020. Live streaming in Bristol is the "new norm and communicating through the various remote features has become an alternative for many brands around the county.
Fortunately, live streaming production services are readily available from professional film crews in Bristol that specialize in:
Bonded cellular streaming, 3G/4G/5G, and Mobile Satellite uplink trucks.

Live polling, LiveU & Paywall platforms.

Funeral live streams, Church services & Weddings.

Webcasting virtual concerts & Graduations.

Conference live streams & Virtual meetings.
Stay Connected
The introduction of livestream technology has enabled many of Bristol County, MA companies to offer professional, live video feeds to remote audiences easily. Many more companies continue to share their livestream video content on a regular basis even after some restrictions have been lifted.
We stream on many RTMP compatible services including (swap order) Wowza Media Server, Ustream, YouTube Live, Akamai, and Twitch. From the TriCaster to the Livestream studio HD550, using livestream video connects brands with those distanced for various reasons.
Livestream video technology enables businesses to boost viewer engagement and deliver interactive content that includes live Q&A polls, audience chat features, and customized call to action offers targeted to everyone.
Hiring the Right Bristol Camera Crew
Get a Bristol County, MA video quote here!
Hiring a Bristol County, MA camera crew to help you produce professional quality videos for your brand can seem challenging at first, but with focus and patience, you might land the perfect crew. Start by searching local providers in your area.
Beverly Boy Productions offers full-service film production including pre-production planning, filming, and post-production editing. Contact us at 888-462-7808 and find out how we add value to your production.
To begin with, consider this: one of the crucial tips we can offer in relation to hiring a professional film crew in Bristol is that you do your research and pick the best production companies available. There are several film companies that offer Bristol County, MA video production services. You should also know that there are imposters that claim to offer high quality services but don't.
You need to keep in mind that a film crew in Bristol should bring more than just experience and equipment. They need to bring creativity, storytelling, and the ability to bring your vision to life on film.
Discuss every important detail with the company you consider hiring. It is highly recommended that you address the budget upfront before getting far in the project. Furthermore, you should ascertain whether the company is able to meet your deadline.
Lastly, remember that you get what you pay for. Film production services in Bristol County, MA vary significantly in terms of experience and cost. You might have to spend more to get the quality you want. But if you do a thorough research and explore the necessary parameters, you will end up hiring the right Bristol camera crew for your brand.
Corporate Video Production in Bristol
Video is very important when it comes to the best marketing content for businesses of every size. Over 90% of businesses have produced marketing videos for their brands. It shows that the ROI from video content is higher than those from other marketing media.
Actually, it is not about whether you need video for business, it is about how many videos you need to achieve your goals. If you are not producing videos, then 2021 is the year for you to consider a powerful video marketing strategy.
Corporate video production in Bristol can help your business increase brand reach and boost audience engagement, keeping visitors on your site longer than normal. Can you really afford NOT to consider corporate video marketing in 2021?
Consider
Bristol County, MA video production services
for video production needs:
Increase the marketing value

of your production,

drive more leads

, and

increase conversions for your brand

.

Increase the organic reach by over 150%.

Web Pages with video

tend to appear on the first page

rankings in Google search engine results

.

Increase your site's traffic by over 50%.
Increase sales by over 80%. A good number of consumers will buy your product after

viewing a video about the brand

.

Connect with your audience in an appropriate manner. Around 40% of consumers

prefer watching a video over reading about products

.

Increase your email campaign rates by 19%. Study shows that emails that include the word video are opened more frequently.
Increase landing page conversions

by as much as 80%. Introduction of videos only makes it better.

Generally raises revenue by around 13.3%.
These are just some of the benefits associated with corporate video production in Bristol. You need to try video marketing campaigns in 2021.
Booking an Event Videographer in Massachusetts
Bristol County, MA video production services are not limited to aspects like simple marketing campaign videos or video streaming. They are also excellent for capturing your business events and sharing them with others. Booking an event videographer in Bristol enables you to film corporate events to build brand awareness, ironing out competition.
You might be asking yourself why you just can't film the event by yourself. Well, here are the reasons you should always hire an event videographer:
Professional quality

– event videographers

capture your event in an authentic manner, delivering an outstanding production.

A team that stays out of your way

– professional videographers shoot the event without interfering with the program. They are trained on how to get the best shots without getting in the way of the event.
Getting and booking an event videographer in Massachusetts that meets all these qualities is an important step if you intend to host corporate business events in 2021.
Turn to Team Beverly Boy
For more information about Bristol County, MA video production services, get in touch with Beverly Boy Productions at 888-462-7808. We also offer free estimates for all your corporate needs.