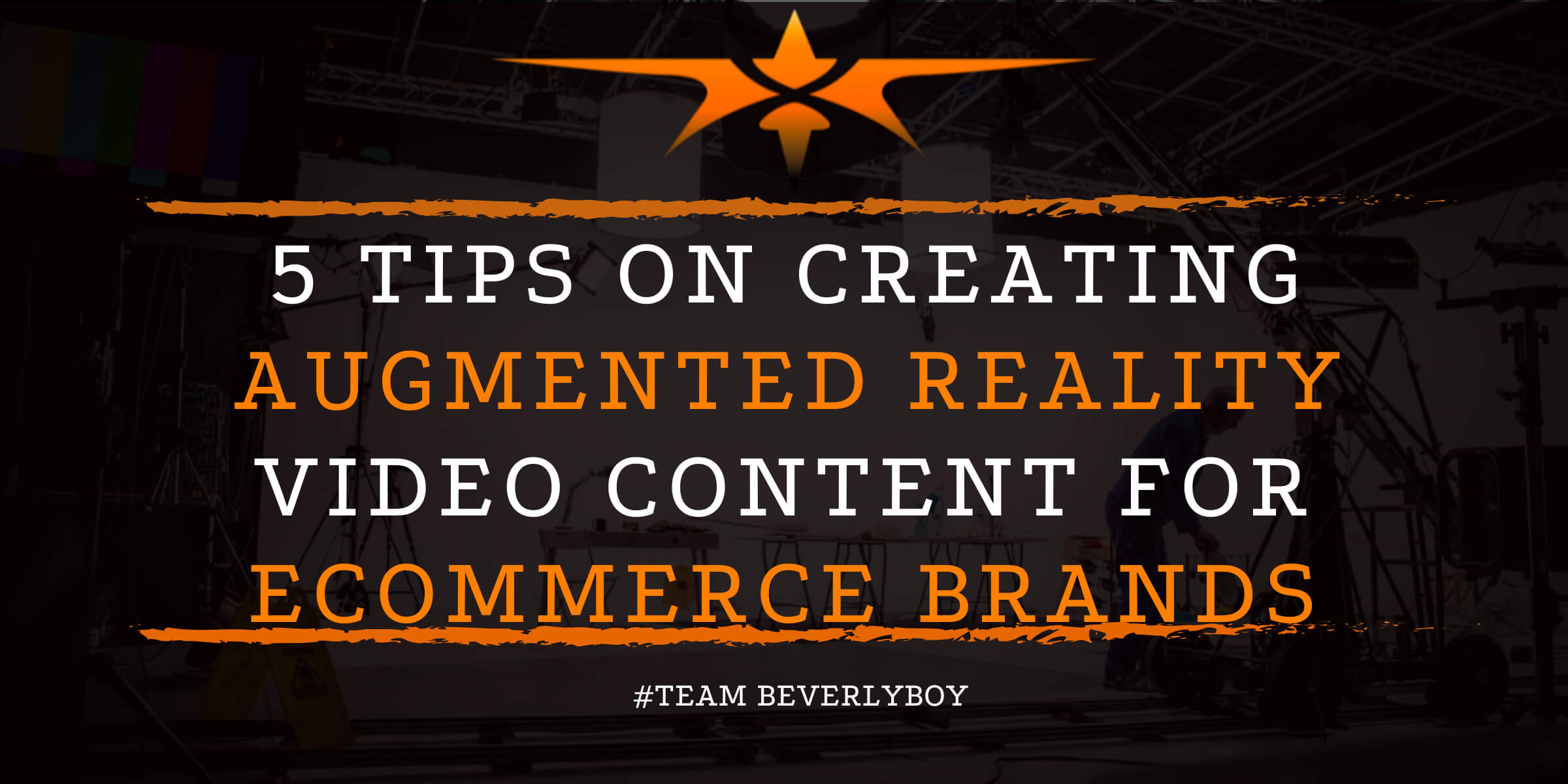 5 Tips on Creating Augmented Reality Video Content for eCommerce Brands
Augmented reality video content, or AR video content, represents a unique approach in producing an interactive digital experience that eCommerce brands can benefit from. Creating augmented reality video content for eCommerce brands represents a key opportunity to help your prospective customers get a feel for what your brand can offer and what their purchase may be like before they even actually convert.
Using AR to showcase virtual objects in an existing space, many eCommerce brands are finding augmented reality video content to be extremely useful. Check out these tips on creating AR video content for your business.
1. Create a 3D Model
The first step to success with augmented reality video content for an eCommerce business is to create a 3D model of the product that will become the virtual product offering.
This is an extremely important step, as it will allow viewers to adjust, scale, and otherwise adapt the product so that it can be accurately applied to their setting before they make their actual purchase.
Producing a 3D model will require high quality professionally captured images of the products that will be included in the augmented reality video content.
2. Use Great Lighting
Lighting is everything when it comes to producing augmented reality video content. Proper lighting will help you to get maximum outcomes for your augmented reality videos. Hiring a professional camera crew will assist you with this process.
Beverly Boy Productions specializes in augmented reality video content and can assist you with the process of producing appropriate videos for all of your products.
3. Ensure Technical Details are Included
To make the best augmented reality videos, you need to ensure that all technical details of your products are included accurately to provide for appropriate adjustments of the photos when placed into the software.
Discuss the technical needs with the production crew that you hire before you get started so that you'll know exactly what measurements will be needed as well as how to accurately gather the measurements.
4. Ensure Texture is Accounted For
Texture of products is a major element of any augmented reality video. When capturing the video footage or the raw images, texture should be captured closely. Make sure that you gather close up images of the textures on various angles and areas of the products.
Accounting for various colors is equally important to the success of the production as this will allow your customers to input the various data into the software to produce accurate reflections of the products in their intended areas.
5. Account for Symmetry or Areas of Change
Make sure that when capturing images of products for your augmented reality video content, you account for symmetry or areas of change. This will require you to carefully take raw footage of each angle, viewpoint, and side of the products that will be included in your eCommerce environment.